Just some little notes to share …. literally…
I have a couple of fun things to pass along.
First, let's talk about these flowers.
On Friday Russ texted me to ask what my favorite flower is. I answered "all of them."
Which is true.
Turns out he was doing reconnaissance work for Sarah as she was selecting some fleurs for a bouquet <3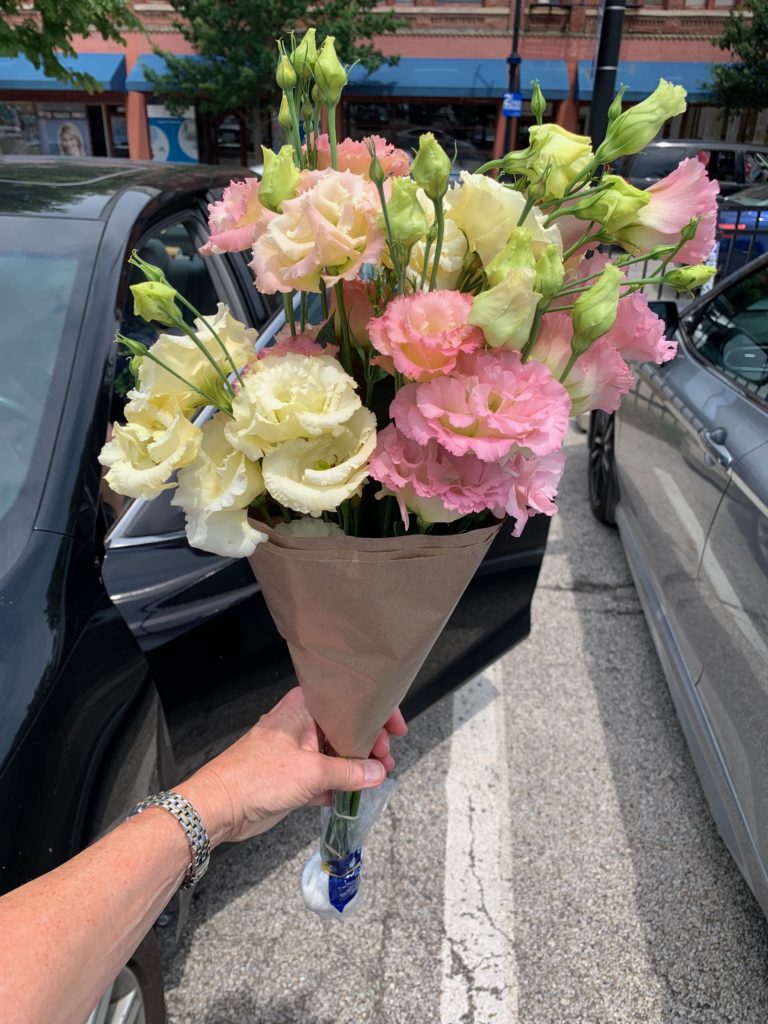 mmmmm…..she chose well.
I was just taken in with these blooms and learned they are "Lizzies" (like my aunt…) or the fancy name – Lisianthus. And don't tell the other flowers, but they may be my favorite.
We put them in a pretty vase and they were making washing dishes a wonderful experience and then my friend Lisa showed up on Sunday with this addition…
More Lizzies in my favorite color vessel…. blue and white. It has a darling lid to go with it when these blooms have passed the way of all living things.
But seriously…both of them knew I would love these flowers and I am so deeply touched.
So of course I have googled how to grow them next year, and it would seem I will be destined to enjoy the fruits of other's labor because they are deemed finicky, and difficult to grow and I only have so much of a green thumb.
Sigh.
The other thing I wanted to share was what I told you about yesterday.
I did paper tearing of my watercolor flowers from Saturday…
and crafted some cards on plain stationery from Hobby Lobby.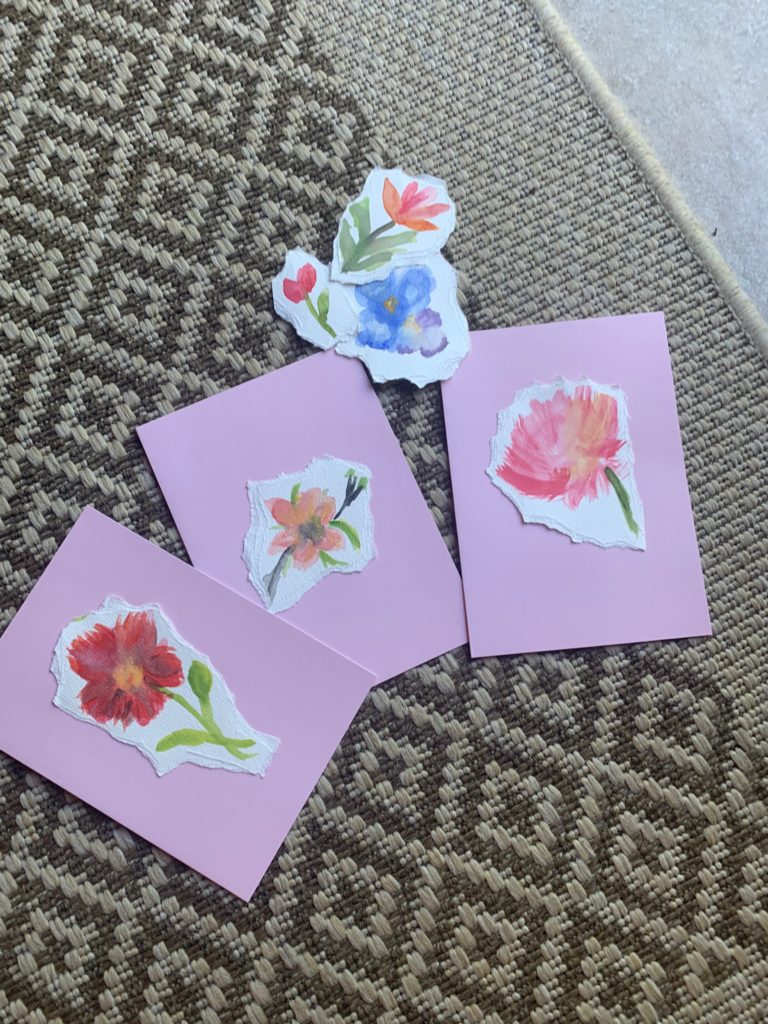 Super easy and fun to do.
I also do these with photographs. Inexpensive as I buy the packets of cards and envelopes when 50% off. I get prints of some of my better photos also on sale at Walgreens and use the double side craft tape, also Hobby Lobby.
It's therapeutic for me and fun for others to receive a hand crafted card.
So there you go.
Some beauty for your Tuesday…and one last shot of the Lizzies…not my aunt…the other kind: