Of all the beauty God has created, there is nothing more precious than the love of family and friends <3
So look what God gave me on our last full day in Arizona.
A heart.
He is like that, you know…personal and kind and generous.
The last couple of days of our visit to Arizona were filled with more of the beauty of this diverse state and lots of time with people we love.
On Thursday we loaded up and drove to Mesa where we attended the Cubs/Mariners game at the home of our kiddos beloved Cubs Spring training.
Russ arranged a special surprise for them with the fee going to a local charity…
We also were able to meet up with dear friends from home who have moved out to this fabulous state. As is always true with good friends, we hadn't missed a beat and laughed and talked and enjoyed not watching the game together….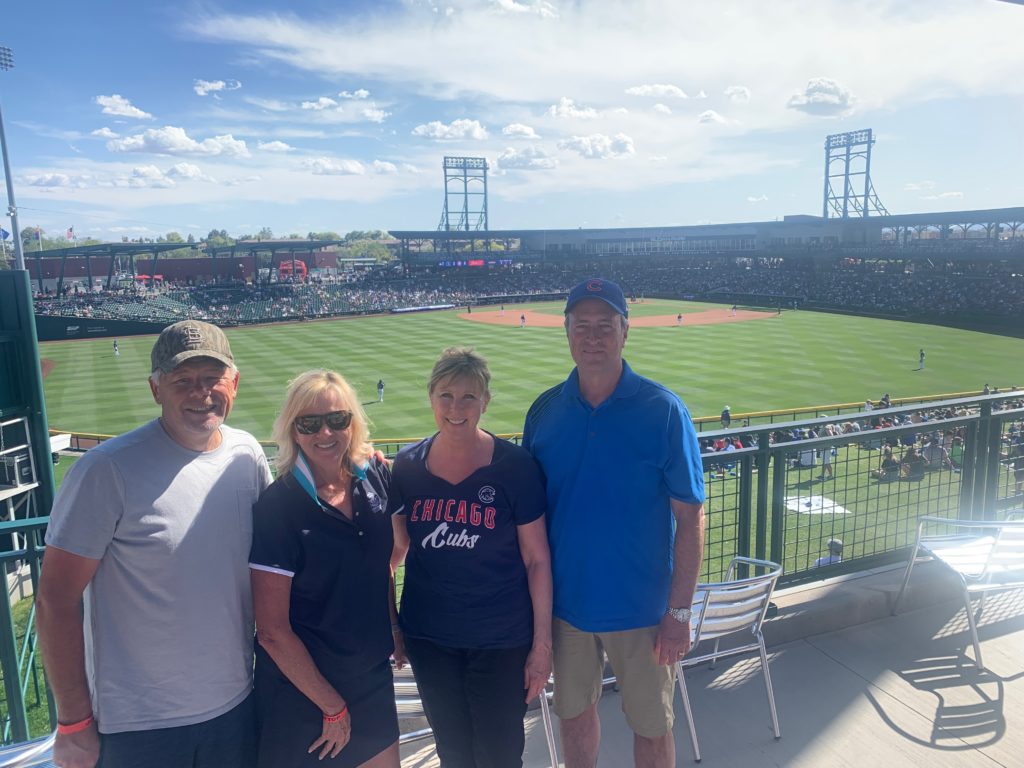 because if you zoom in…Steve is definitely wearing a Cardinals hat….don't tell the Band of Brothers tho…
We drove on to Tucson after the game where our little crew had a slumber party with THEIR dear friends who have also relocated to Arizona.
Papi and I went on and had dinner and a quiet night at a hotel close by.
We joined up with them the next day for some fun watching these sweet families pick right up where they have left off…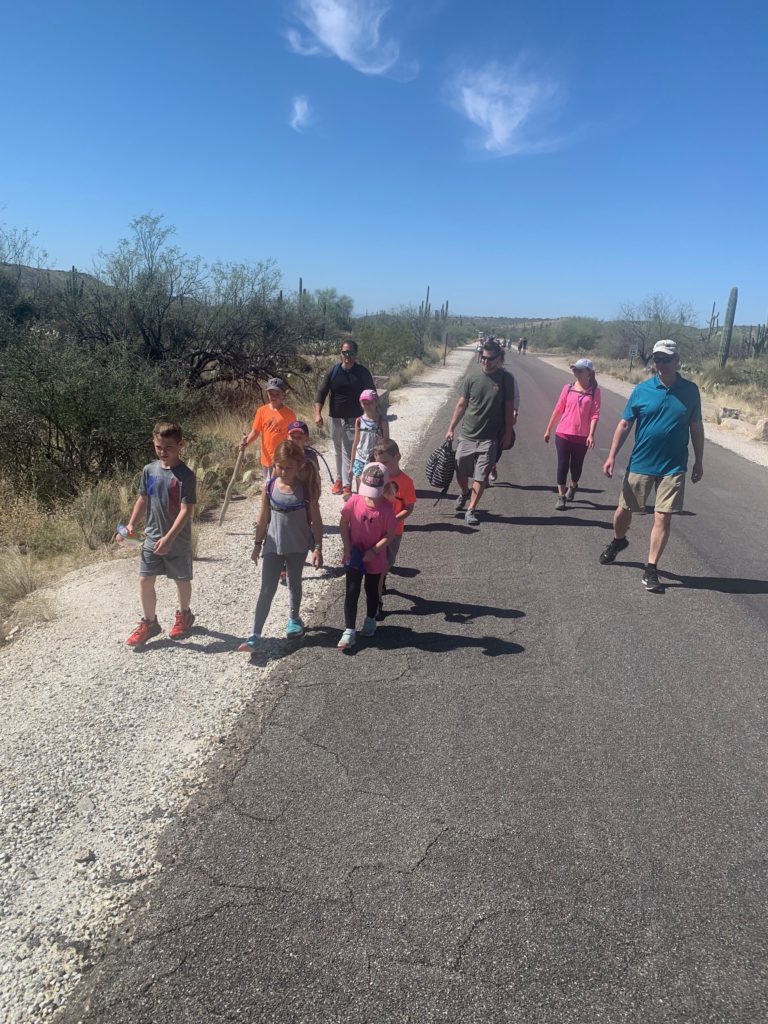 as they shared one of their favorite parks for hiking and water fun.
We trooped along marveling at the crazy sentinels that are saguaro cacti…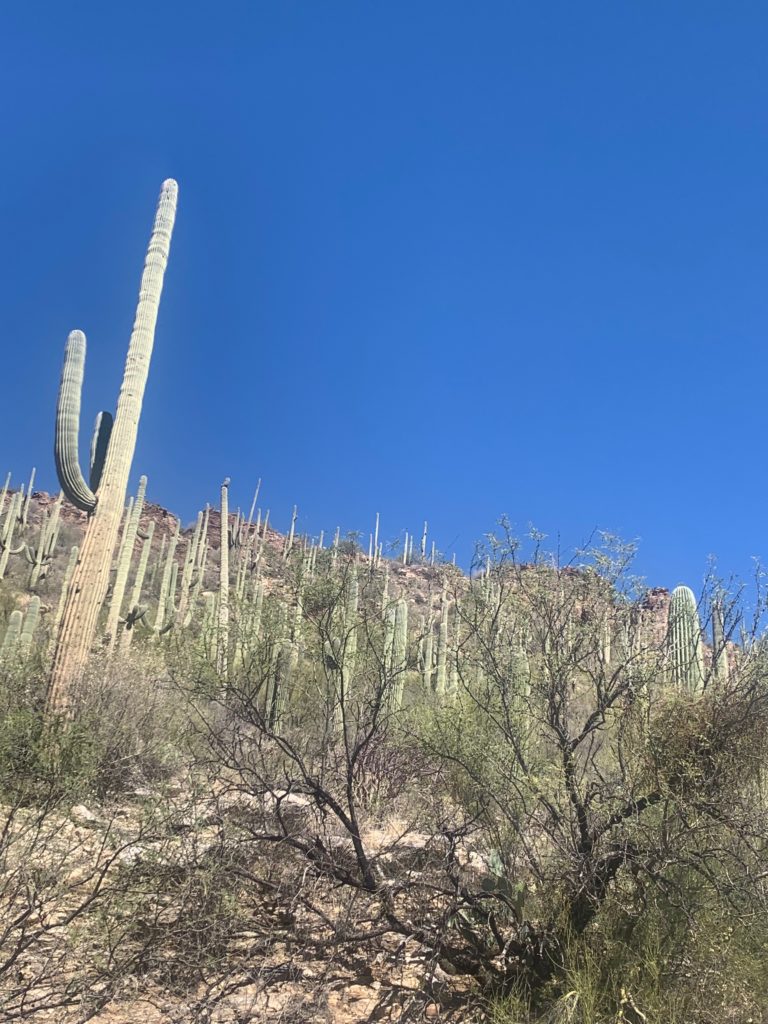 and Russ and I just stood back and watched with full hearts to see our youngun's having so much fun with their good friends…
Listening to various little ones lead us in prayer over meals, seeing the joy in our grands as they enjoyed being with old friends and wiping tears as as they all shed a tearful goodbye…was something to treasure away in this heart that has said her own fair share of goodbyes.
We drove off into the sunset to our hotel in Phoenix and once again…showers, bed and up for cards and breakfast and then a quick stop on the way to the airport to see Russ's cousin Kathie and her husband Steve.
Our visit was short but sweet and Kathie had prepared a platter of donuts, had a basket of toys for the kiddos, and had put out fairy doors all over the house for the little ones to find…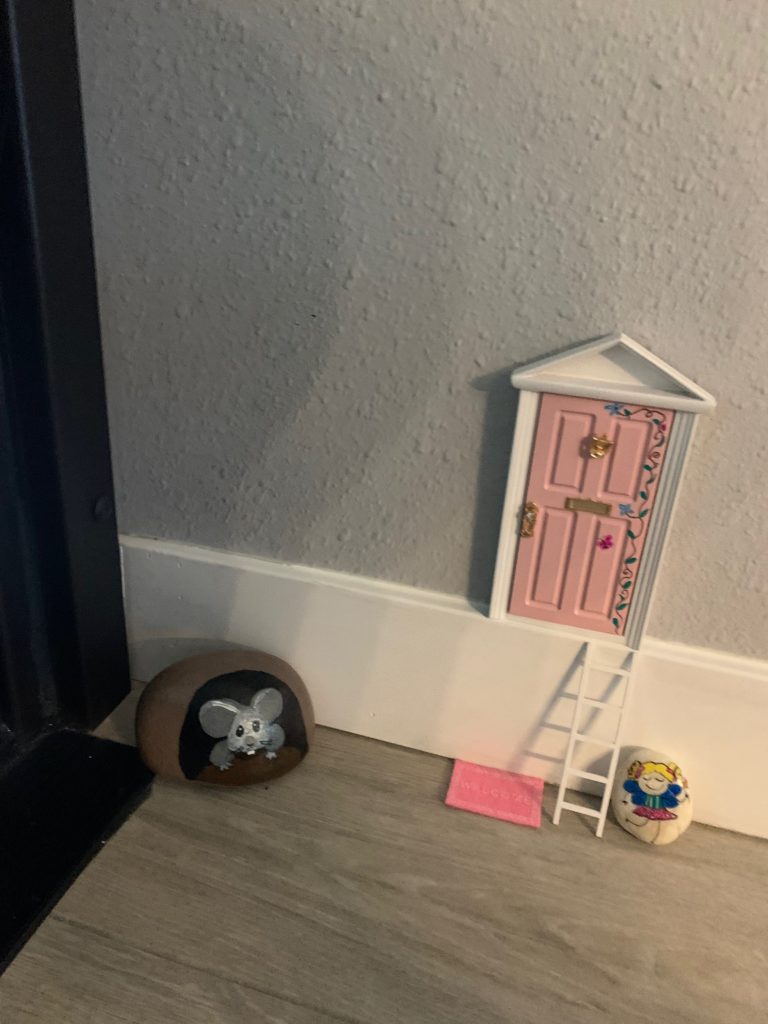 I was thrilled and watching Caroline search for all the doors and explore the goodies the fairies had left behind was just the icing on the cake for me.
Kathie was delighted I knew what they are and oh, rest assured…there will be doors at Lolapapi's house in the years to come.
It was a full week and I have to say that seeing Russ's cousin, who looks so much like her sweet mom Aunt Betty, chatting away with our Caroline …
brought a healing to a weary heart that was much needed.
God is good.
So good.
We are thankful for the wonderful things we have seen and I want to thank you for sharing the journey with me this past week <3