Refuting lies with truth <3
Well, it is Monday, March the 23rd.
I actually say the day and date to myself every morning now…because every day looks pretty much the same if I am not careful. Routine is kind of important to me, thus I am making efforts to keep on track mentally, emotionally and spiritually.
Because every day may SEEM to be the same, but it isn't.
It's a new day, every day…whether you are dragging yourself out of bed to face teaching school online or facing another day in the war zone that medical care has become or handling the transport of goods and services in ways you never dreamed of or trying to keep your family productive and peaceful…it is a new day, full of God's tender mercies that come new every morning.
That is the truth.
While it has always been true that we need to keep renewing our minds with truth, it is as important these days as we are isolated from physical contact and a mind is easily led astray; with the soul and heart and spirit following close behind.
Today I want to share a word to those who call themselves followers of Christ.
There are just a lot of words flying around out there and ideas and underneath them there CAN be lies of the enemy or ignorance or misinformation.
In my understanding, if I want to imitate Christ, the way to counteract this is not to shout out my opinion but simply and quietly refute the lie with truth.
Publicly, if I know I am called to do so, but privately is powerful and effective.
So for example only of how I am doing this, here are some things to show you what I mean.
Last night we watched the news and when a famous doctor said, regarding staying informed about the developments of the virus and such, "Knowledge is what will bring light into our darkness." I just said quietly …. "Lord ,You alone bring light into our darkness."
Now do I mean we are to stick our heads in a bucket and ignore being informed. No. But information may help us make good choices, but the darkness we need penetrated is a spiritual darkness and head knowledge will never do the trick. So when I heard what kind of sounded like the truth being spoken, I just finished it with solid truth.
And when the newscaster said at the end of all the reports that all the eyes of the country were on Washington to deliver us from this medical emergency and rescue the economy, I said, "Lord, the eyes of the world may look to Washington, but the eyes of your people are on YOU to deliver us from this global illness and provide for the needs of all of us."
Because those who don't know God will be looking to systems to save and deliver, but the eyes of God's people should be on Him. Our words should speak hope, life, truth, grace and mercy.
Not in an ugly or loud or judgmental way.
But as people who stand in the gap for those who think that man can save us. 
Here is the prayer that came to me as we turned off the TV and lights and entered our rest for the night:
Heavenly Father, I heard what the newscaster said and I know you did, too. He doesn't know or isn't willing to say where our help comes from, but we know and Lord, I know You listen to us. So Lord, I say that I believe our help comes from You. I know You work through us and so I pray that You would give our government leaders and our health care leaders Your wisdom and guidance to lead us well. I pray You would hold back the spread of this disease and I pray that You would diminish its effects in those are currently infected. I pray that You would provide for all of us with what we need and I pray that You would forgive us for our selfishness and greed. I pray that hearts that have been hardened to You will be softened and I pray that those who love You would proclaim Your goodness and truth. Give us who follow You discernment and keep us from the temptation of fear and doubt. Please forgive those who do not know and help us to remember to pray for them. May Your Kingdom come on earth as it is in heaven. I ask in Jesus' Name. Amen <3

my prayer for truth in all of us <3
There are so many amazing resources right now available.
Here are some I have found lead me into places of worship:
Kelly Minter is offering a 14 day devotional sent to your inbox. https://kellyminter.com/2020/03/21/blessed-life-free-devo/
On Facebook:
Michael W. Smith held a worship service in his home yesterday.
Natalie Grant does a song a day (also on Instagram).
Locally, a young couple is doing worship sessions – you can find these under Randall L. Strunk II
This prayer is from a booklet I received from a prayer mentor years ago.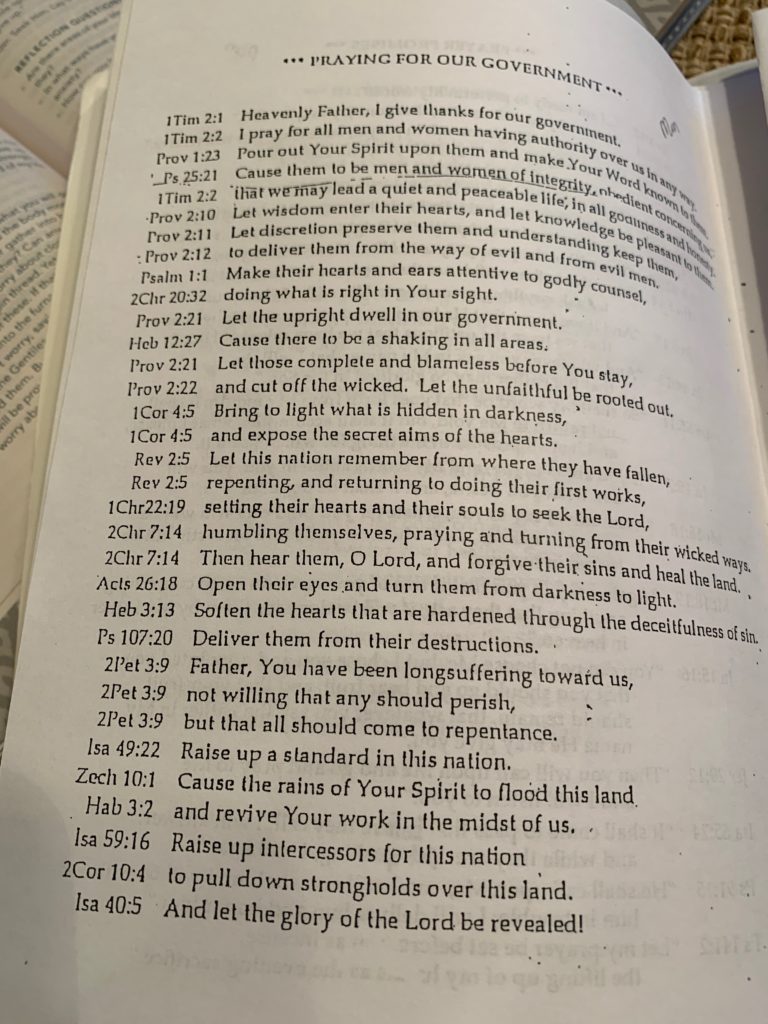 Please share my website or any other website that brings you hope and encouragement with others. We need all the doses of Jesus we can get…now and always <3
Be blessed and filled with hope and grace.
Stay away from stupid and senseless arguments. These only lead to trouble, and God's servants should not be troublemakers. They must be kind to everyone, and they must be good teachers and they must be very patient. Be humble when you correct people who oppose you. Maybe God will lead them to turn to him and learn the truth. They have been trapped by the devil, and he makes them obey him., but God may help them escape.

2 Timothy 2: 23-26 CEV