Sending out the Twelve…Did I do enough? Guest Post from Rachel Maxwell <3
I can well remember sitting in the parking lot of the Lutheran Preschool, pregnant with Sarah and bawling my eyes out as I realized that I had just ushered our first born into the beginning of a lifetime of arenas that would be hers…not mine. I am puddling up even as I type those words to introduce this beautiful piece our Rachel sent me a few weeks ago as a guest post. Grab a tissue and enjoy the gentle pondering of her tender heart <3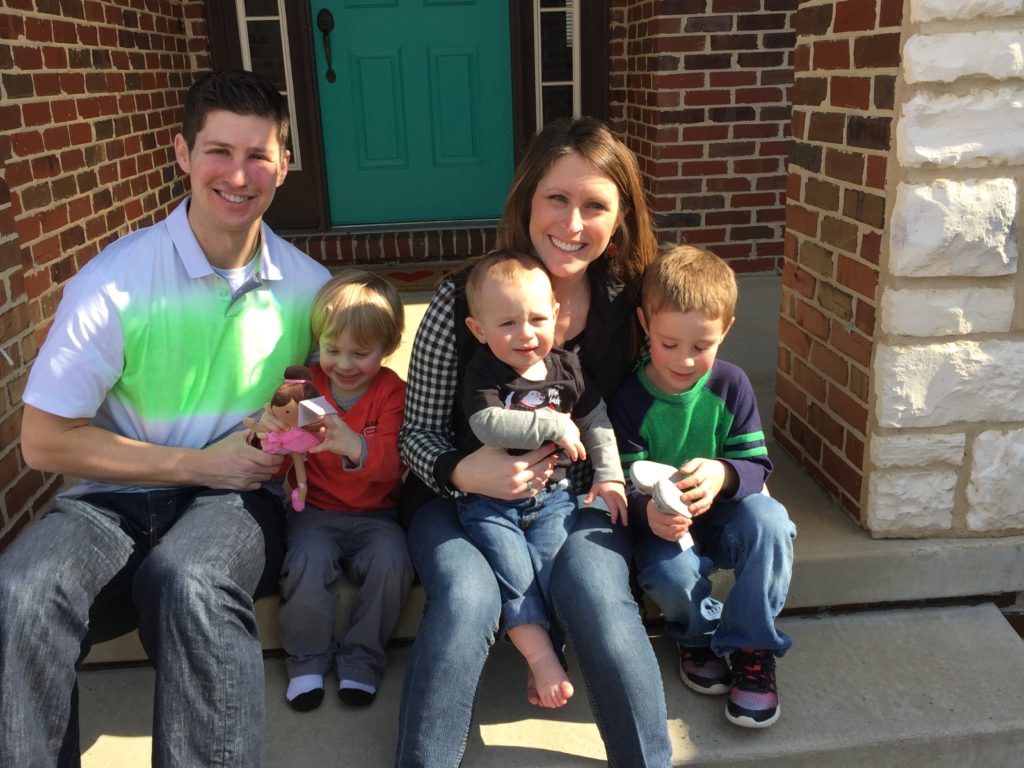 We sent our oldest to kindergarten this year.
The tears are hot on my cheeks as I recall the shortest and longest walk I have ever been on as his younger brothers and I escorted him to the door of his new school.
He was met with the welcoming, smiling faces of teachers and staff as they helped him find the right line to sit in. They called him by name…thanks to the nametags his teacher mailed us in early August.
He stood in the kindergarten line and looked back one last time.
I held it together…until I saw the back of that cute little head and red Spiderman backpack heading into a new adventure.
One I wasn't going to be a part of every day…One I could only hear about later and second hand through the tidbits and stories he chose to share.
It's an adventure I know I can't push him to share…but thankful for each small nugget of his day I get to be a part of.
And like so much of parenting…I thought of our Father.
I thought of Him sending out of the disciples…did the 'Mary half' of Jesus wonder as I wonder? Did he question the humanity of the ones who followed Him?
I wonder….How will Graham represent our family name?
                        How will Peter represent the name of Jesus?
Will he be kind and known for his servant hands?
Will Levi be known for his generous heart?
I've taught him how to break bread and share meals with others…will he?
Will My disciples remember Me feeding the thousands?
Will he invite anyone to sit with him at lunch or will he be invited to sit at a table?
Will you feed My sheep?
Will he bring Jesus into every conversation?
Will you make disciples of ALL nations?
Will he stand up for the Truth in a world of non-conviction, opposition, and falsehood?
Will you remember My actions before and on the cross?
Will he continue to ask me for help, to seek my wisdom?
Will you remember My prayers shared with you in My Word?
I am in no way comparing my sacrifice as a mother to the great sacrifice of Jesus…please hear me.
But in my earthly stumbling's along the way, God has graciously allowed me to become a mother and share in the lives of each of my children.
And I know He has spoken to me about Himself in this way…over and over again.
I labored for each of them before they were born…in different ways, but labor all the same.
We loved them before they were considered worth anything by the standards of this world.
Their lives had purpose and value…from the very start of their creation.
And so far…all of Graham's life has led us to this point…is he ready to be sent out?
Have we done enough?
I think of Jesus walking alongside, performing miracles, teaching lessons, exemplifying prayer and petition to His Father all in front of His disciples, knowing His death, resurrection and ascension lay ahead of Him and He would leave them with what they had learned.
As I walked back down that long sidewalk back to our car…I cried.
Jesus knows that pain…He wept too.
The God who made the entire world with His spoken word wept on this earth.
The kindergarten teachers had the parents kiss the palms of our children's hands and tell them to place it on their cheek when they were sad and missed us.
When we did this with Graham, his eyes lit up with the realization that he could do this at school and still 'feel' us and our love in the palm of his hand.
I may have placed the palm of my own hand to my own cheek as I thanked my Heavenly Father that I can feel the love from the palm of His hand.
He knows…He knows my heart and He loves me all the same.
The scars prove how far He is willing to go.
And you'd better believe I was ready and waiting for that final school bell to ring…and I got to look on the face of the child I love so dearly.
And then I had a glimpse of that reunion in heaven…
when I'm the child craning my neck so I can find Him and finally put that beautifully scarred palm on my cheek with a physical touch and I can look into His eyes and know I'm okay.
I'm home.