So I can't think of a clever title for this one….and I want to get to those grandsons….=0)
I can't believe it is Thursday already!
The weeks fly by, but seem to have a kind of flow don't they? We have certain tasks, meetings, chores and routines that set the tone for our lives.
One of those is home maintenance. Life is just messy, or at least the way we live our life seems to call for regular cleanup. Some things are done on a weekly basis and some just really have to be done every day.
A few years ago I noticed that the inside of our conventional toothbrush holder looked like a pretty good entry for a Science Fair. I tried washing in the dishwasher and soaking with scary chemicals, but it still seemed like a potential health hazard.
I went to Target and found a replacement that I thought would solve our problems: a beautiful burnished brass pedestal resting on a smokey brown glass base. Perfect. As I placed our tooth brushes in this new, clean, wide open space, I thought we would be good to go.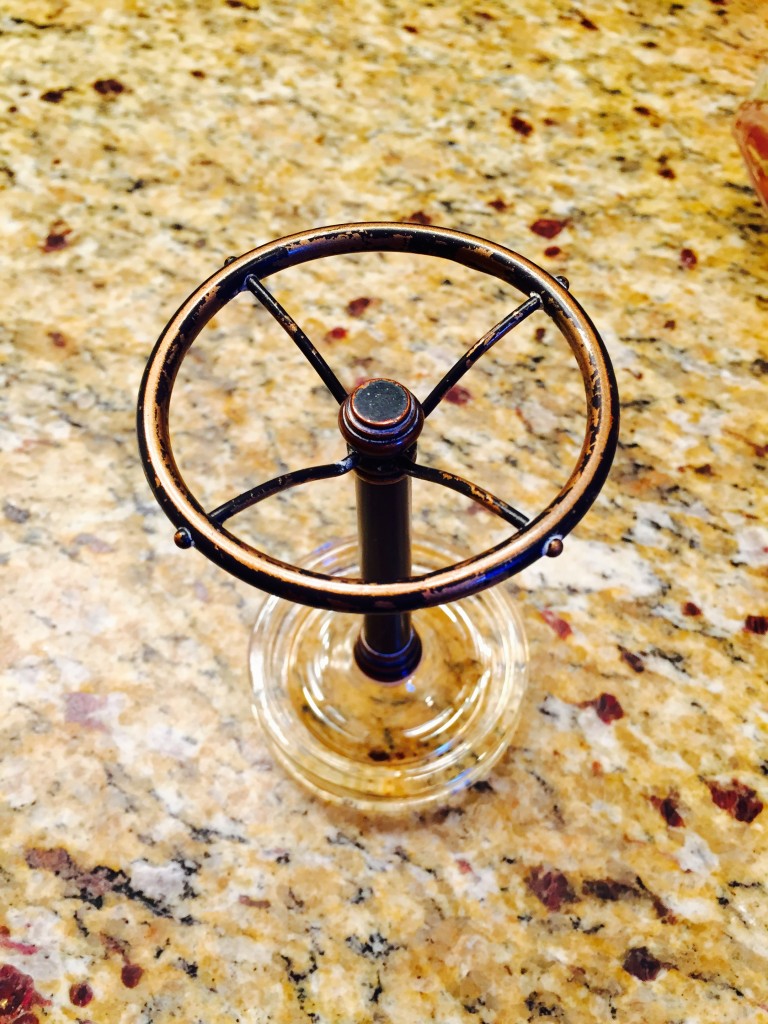 However, much to my chagrin the toothbrushes still drip cloudy, cavity fighting goo after they do what toothbrushes were meant to do.
Thus one of my housekeeping tasks has become rinsing out the base each morning before I head out for the day. Some days I am in a hurry and don't rinse that tooth brush holder out. But because it is clear and open, my negligence can not be hidden, and it doesn't take long before I am running it under the water again to return it to its beautiful appearance.
It is a simple reminder of our salvation and sanctification. (Tell me you did not see this coming….)
We come to Christ and get baptized and we basically trade in our yucky disgusting sin-filled selves for a new creation.
But we live in a fallen world…and we can add to that, our own sweet selves that just have and accumulate….. junk…let's face it. However; when we commit to walk with Christ, we say we are done hiding all of this.
Each day we need to start fresh….checking for any stuff we have picked up that is going to mar the beauty of what we have become.
The study of His Word, prayer, confession, and repentance are ways we continue to cooperate with His work in cleaning up our act.
Our lives should also be so transparent that the gunk of life will be easy to spot.
As you and I are diligent in bringing our hearts before the Lord for inspection each day, He promises to transform us more and more to look like His Son. And as a bonus, it's a little harder to think too highly of yourself when you know just exactly what you looked like when you met with Him to start the day!
So to paraphrase Matthew 7:3….Make sure you get the scum cleaned off of your fancy pedestal toothbrush holder before you head out and start trying to help somebody else get the gunk out of theirs.
God bless you all! You are loved!!!