Yesterday was another "best day ever".
I drove to St. Louis for some quality time with our daughter and her husband….
adorable….I know…
We went to lunch at the Boat House in Forest Park.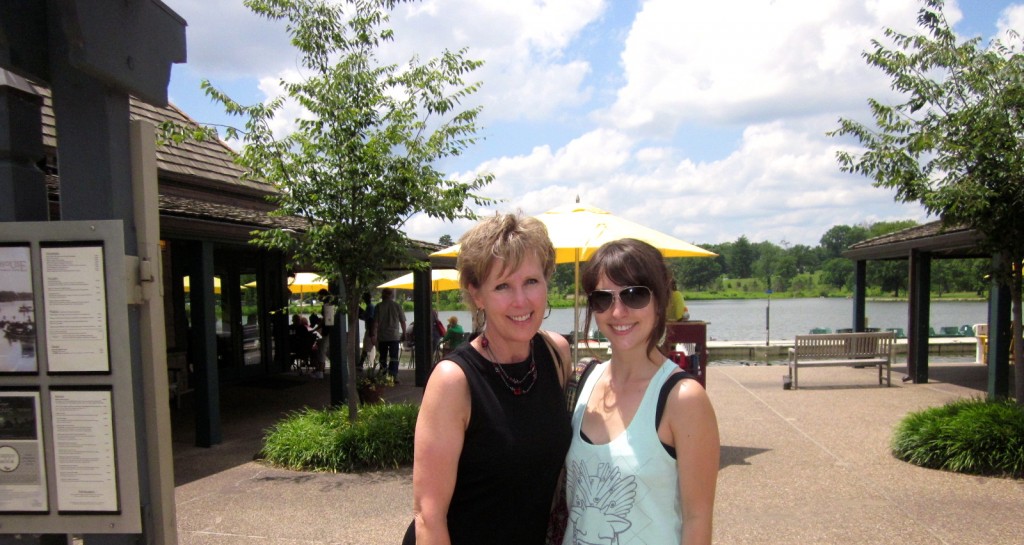 The food was good. The service….well…..
When the check came, I was floundering for math skills that are so very lacking. So our daughter leaned over to help. I reminded her that we try to add on as if we purchased drinks and then figure the tip. (See post Generous Living April 17, 2014/Journey through Lent)
I never really got past the multiplication tables so this is a challenge for me.
I came up with an amount that I hoped was generous and they both nodded that yes, indeed, that was generous.
And then Sarah spoke a word of truth.
He really wasn't a very good server.
No. He wasn't.
He messed up our orders.
He wore sunglasses the whole time even though the entire cafe area is under the shade of a large pavilion.
To be honest, he was kind of condescending in his manner.
And that's the point of grace.
He didn't deserve a good merit.
He especially didn't deserve a generous merit.
Neither did I.
Neither did you.
But God demonstrates His own love for us in this: while were still sinners, Christ                                                                                died for us. Romans 5:8
It wasn't when I had my act together. It wasn't when I was doing my best and living a holy life following hard after Him that Christ died for me.
No.
It was when I was messing up orders, and hiding behind veiled eyes, and really kind of just downright rude….that's when He died for me.
Grace.
Unmerited favor.
Unearned redemption.
Grace.
Receive it.
Extend it.
Breathe it.
Live it.