What we can't see matters much <3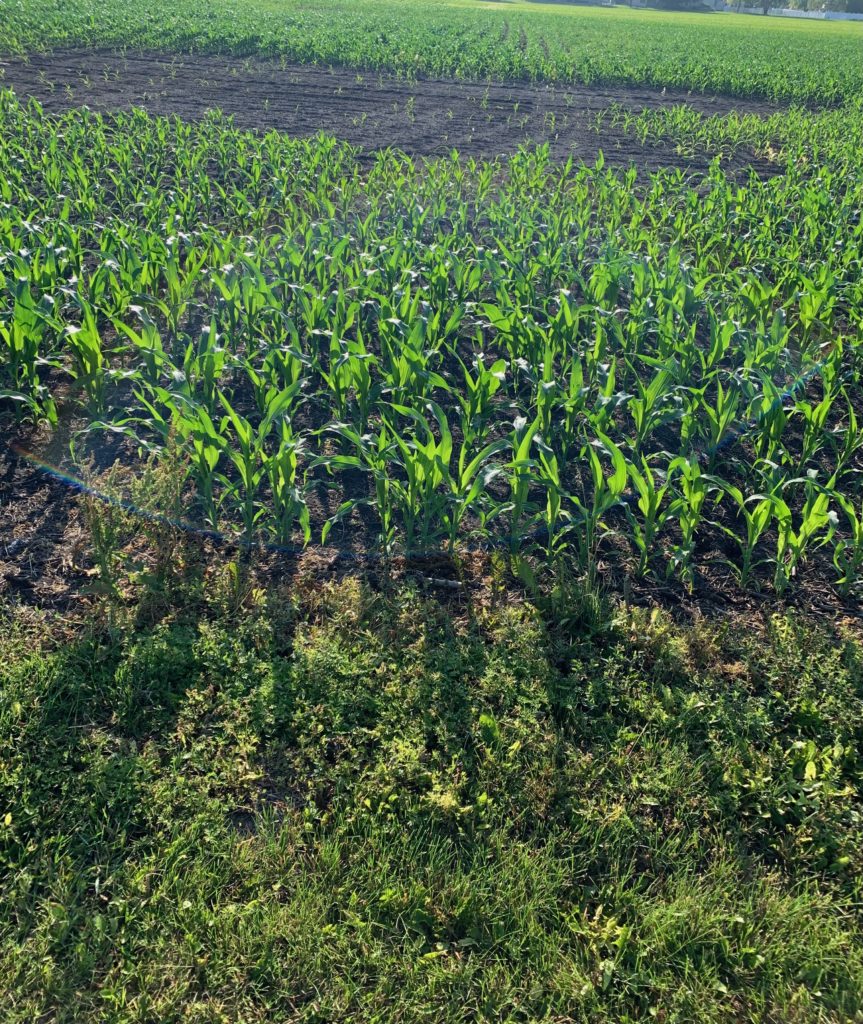 I saw this field on my morning walk.
We had some pretty hefty rains after the fields were planted.
Our local farmers have been out assessing what needs to be replanted and what will just have to live as scar tissue until the harvest in the fall.
In just a week or two the corn closest to the road will have risen up and this bare spot will not be visible to the passerby.
The farmer knows it is there.
It represents a loss and the fickleness of weather and while we are watering our lawns, the farmer will be praying for timely rains, no hail, nothing funny on the doppler.
Today you will pass people who may look fine and healthy and flourishing from your quick glance at them.
They probably have some scars tucked back behind the smiles and casual exchange of waves or conversation.
Without knowing it, something you say may trigger a reminder of that empty place back in the corner of the field where a heavy deluge of some sort wiped out all the hard work and investment of time and energy.
You also may find yourself mid-conversation with a friend or a stranger and something said will expose to your own soul those places that time has covered over.
Let's be gentle with one another.
We don't have to know each other's scars and hurts and wounds, but we do know everyone has some.
So err always on the side of kindness. 
As you greet someone, chat and then walk away, bathe them in prayer.
Love them with the love of Jesus.
See them as precious in His sight.
Listening more than talking, just being present in the conversation, setting down our own thoughts and agenda for a minute and engaging in the fact that our lives have bumped up against another person for purposes beyond our understanding.
I jotted down a prayer this morning from one of my books so I could do a breath prayer all day:
O God, give me grace today

not to think of what I can get,

but of what I can give. 

John Baillie; A Diary of Private Prayer
May God not only make us kind and compassionate, but may He grace your day with others who do likewise <3