First day of fall done up right <3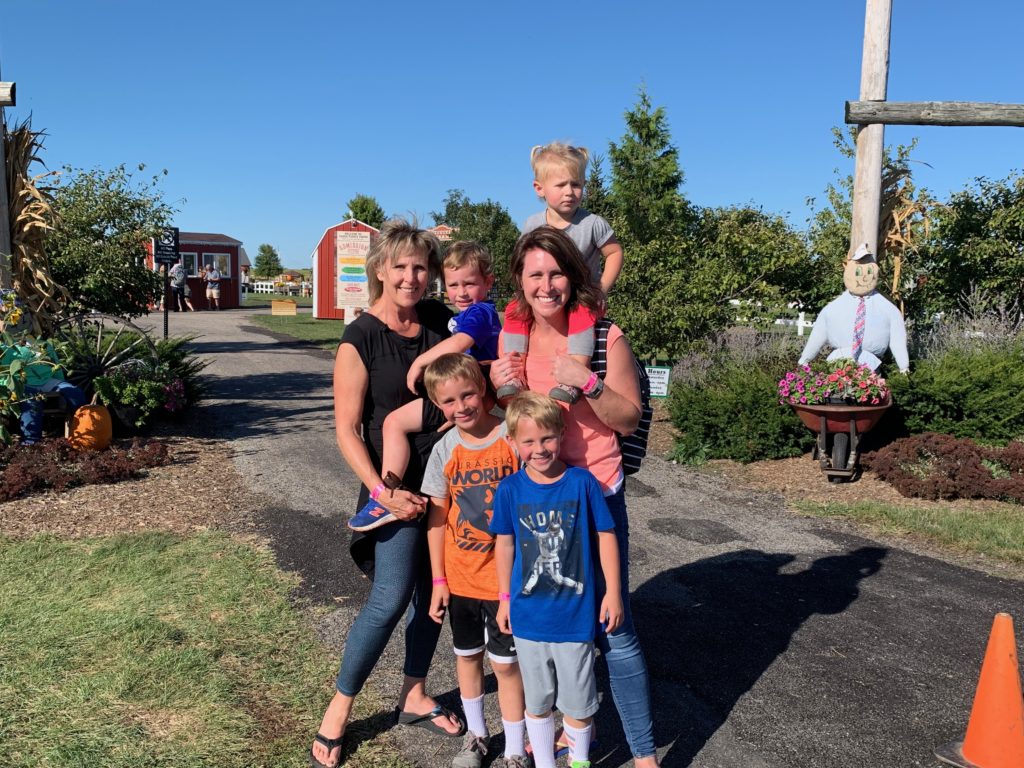 Good morning!
I had so many things I could have done to catch up on the piles around the house yesterday but took advantage of a school holiday and beautiful weather and played hooky from my responsibilities so I could hang out at the pumpkin patch with this crew.
I have a sweet memento of the day to share with you at the end but here are a couple of things I am currently working on, and if any of them are mildly interesting please consider yourselves invited to check them out and if not…scroll down to the pic of Caroline.
If you follow Instagram, I am doing a writing challenge by Hope Writers…I don't subscribe to their community but the challenge is open and I love a good challenge so for ten days I will do a microblog post centered on a daily theme. Yesterday was "Start" and today is "Angle." 
You can find my posts for the website at journey.onward … you have to request because as with all things social…I tend to be cautious.
Good news is, as long as you are not a creepy guy who claims to love Jesus, follows 10,000 people, has 15 followers and 2 pics of himself in military uniforms or a woman who claims to love Jesus but all posts are about the product you sell…I will probably accept the request <3 
Another thing I have in mind to do (and keep in mind, I do reserve the right to switch my mind and bail on the whole idea)…my cousin Kenny suggested I do more videos and since he is an unpaid consultant on my blogging career, I thought I would give Facebook live another try whilst doing the Joseph study.
I briefly thought about doing a summary post of each week of the study, but have been praying about the possibility of doing the recap via Facebook live.
The first one will be tomorrow morning unless I chicken out.
Or my family bans me from it like they did the # debacles of my early Instagram years…turns out some #'s have double meanings…whoops…and I am somewhat gifted at finding the worst of them.
Ok. Enough announcements…
Here is Caroline's pic and my cute story and then we can all go on our merry way.
I have mentioned before that Joel is my Achilles Heel and the child knows how to work it.
Yesterday as we were making our way from the pumpkin donut/apple cider break towards the goat barn, he grabbed a hold of my leg and declared he was going to hug me.
I stopped to receive it and he looked up at me with that one-tooth missing, red round cheeked, sweat dripping from his hair cuteness and thanked me for coming to the pumpkin patch.
As my heart was dissolving into a complete puddle of mush he put the cherry on the sundae and told me he loved me. 
Worth every gallon of gas, load of laundry still sitting, paperwork piled on dusty counters and empty fridge that needs some TLC.
Is there someone who needs to know you love them to the moon and back today?
If appropriate, grab them by the leg and make them stop long enough so you can tell them <3