Guest Post: Fishing with Papa
On Monday, I wrote about being thankful for the people God has blessed me with on this journey.
This week you are going to meet three precious women who share their hearts so beautifully through words. They are helping me out on a very busy week by guest posting some of their thoughts…
Today, I want you to meet my dear friend with whom Russ and I share grandchildren <3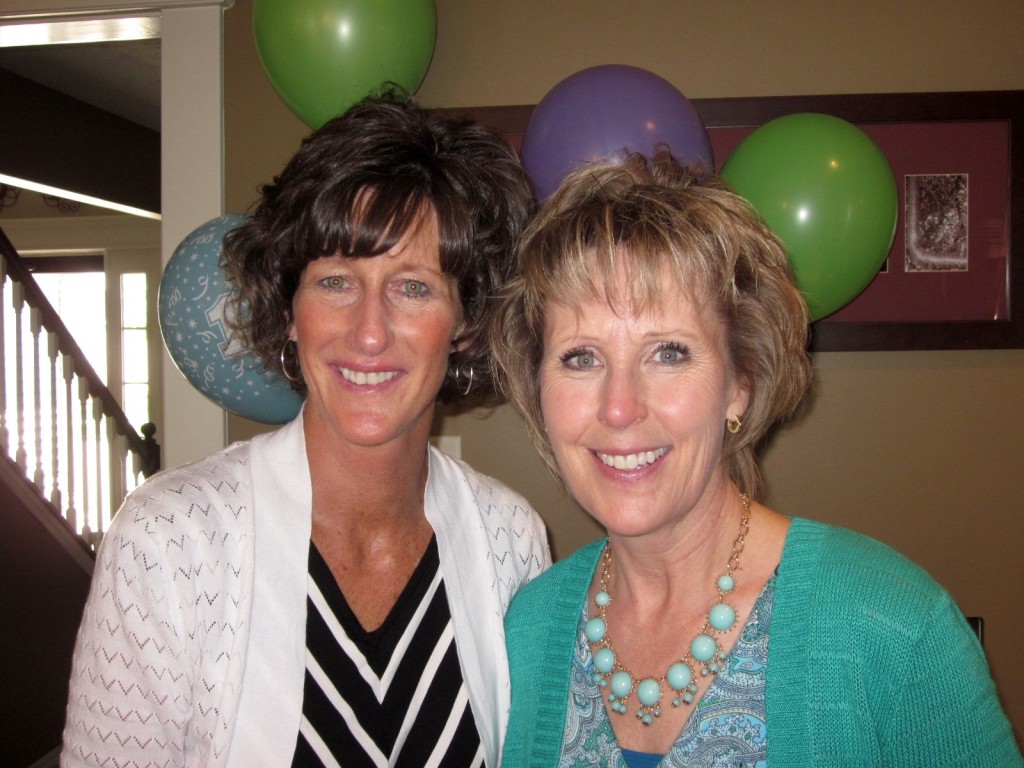 Tammy is my friend and sister in heart…but also our Zach's momma! We have prayed over and loved each other's children since our two started dating over 16 years ago.
We can pull off Lucy and Ethel pretty well, but have also strapped on armor for some serious battles in the heavenlies.
I know you will be blessed by her writing and I encourage you to visit her blog at tammymaxwell.blogspot.com; where you may see a couple of cuties you recognize from here! 
Fishing With Papa    guest post and photos by Tammy Maxwell
*Original Post April 17, 2015
"Come, follow me," Jesus said, "and I will send you out to fish for people"…Matthew 4:19.
Last summer, my husband had the extreme pleasure of taking his grandsons fishing on different occasions!
You can only imagine how excited he was to spend time with his grandsons (and their fathers) doing something that he absolutely loves!
One of these exciting excursions took place at Pittsfield Lake.
My daughter and I already had planned to thoroughly clean their home that day (as they were anticipating the arrival of Baby Gabe and wanted to be ready), but we were able to head down to the lake and catch a glimpse of the boys as they were wrapping up their fishing outing!
I'm not sure who was more excited…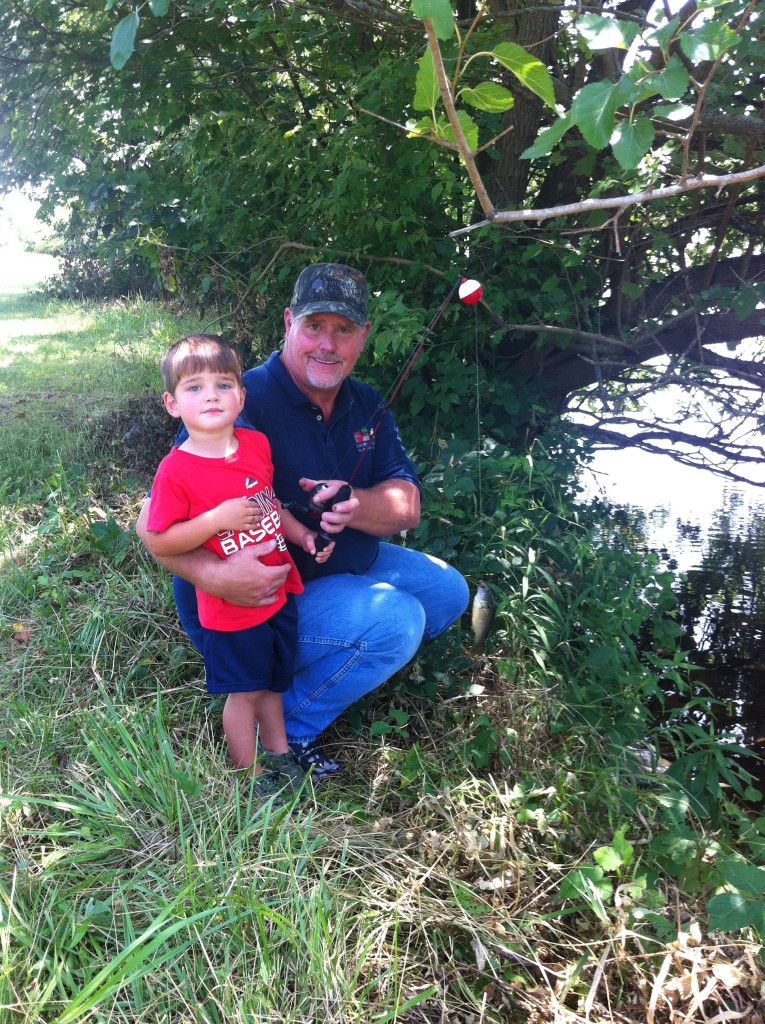 Papa or the grandsons!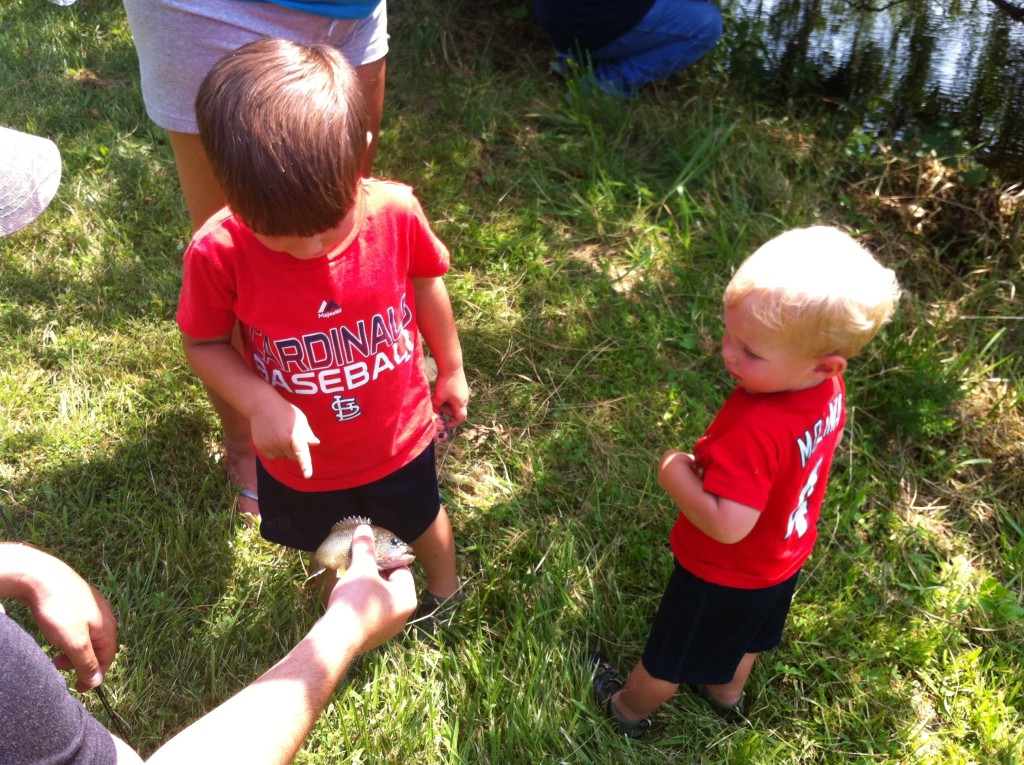 It was a blessing to see grandfather, father and sons enjoying their outing!
And though we didn't have fish to fry for dinner that night, we did hear all about their time at the lake!
Another fishing expedition took place in Bloomington!
My oldest son, Graham's father, shared with me that every time Graham passes by the fishing pond where they went fishing, he says…"That's where Papa and I went fishing"!
I was blessed to hear about their adventure as well!
I know Papa Don is already looking forward to more fishing trips this summer!
However, my husband, sons and grandsons are not the only important fishermen!
Jesus recruited fishermen to join him in sharing the gospel of Jesus Christ!
Scripture tell us that…As Jesus was walking beside the Sea of Galilee, he saw two brothers, Simon called Peter and his brother Andrew. They were casting a net into the lake, for they were fishermen. "Come, follow me, "Jesus said, "and I will send you out to fish for people." At once they left their nets and followed him…Matthew 4:18-20.
Going on from there, he saw two other brothers, James son of Zebedee and his brother John. They were in a boat with their father Zebedee, preparing their nets. Jesus called them, and immediately they left the boat and their father and followed him…Matthew 4:21-22.
As Christ began to preach, he also began to gather his disciples. They would witness Jesus' miracles, and later preach the gospel of Jesus Christ.
The first individuals that Jesus chose to join him were fishermen! They were not educated men. They were not considered to be important figures that stood out among other men.
So why did Jesus choose these simple fishermen? Why did Jesus choose men who appeared not to be qualified to fill their new roles?
Why? So, all would know that their gifts were from Jesus! He wanted His power…His glory in them to be revealed!
Jesus used ordinary men to do extraordinary things! All they had to do was follow Him.
If Jesus could use fisherman to preach the gospel and perform miracles, He can use you too!
Is Jesus asking you to following Him in a certain area today? If so, you may need to set down your nets and follow Him?
Following Jesus may take you out of your comfort zone…it might be a little scary…and you may wonder if you can do what Jesus is calling you to do!
I remember teaching my first Jr. High Sunday School class…and a few years later, teaching my first Sr. High Sunday School class. I was nervous…scared…and wondered if I would be able to relate to this group of teenagers.
It would have been easy to say, "I'm too busy"…or "I don't think this is where God desires me to be at this time"!
However, I would have missed the opportunity to follow God where he was calling me to go. After saying yes, I spent the next 18 years in Youth Ministry!
Hopefully, God used me to touch the lives of many, but I know for certain, those teenagers touched my life more than I could have every imagined.
Dear ones…if Jesus is calling you to step out and follow Him on a certain path, not only will HE guide you on that path…but he will also equip you for this new role! He is faithful!
Dear Heavenly Father…forgive me for the times I have let fear keep me from stepping out and following you. Help me…and others…to pick up our poles and be fishermen of men! Use us for your glory, Lord!