The best gifts rarely come in wrapping paper…
So Rachel started back to work this week which meant I got to hang out with…
who insisted we play outside after nap…which meant…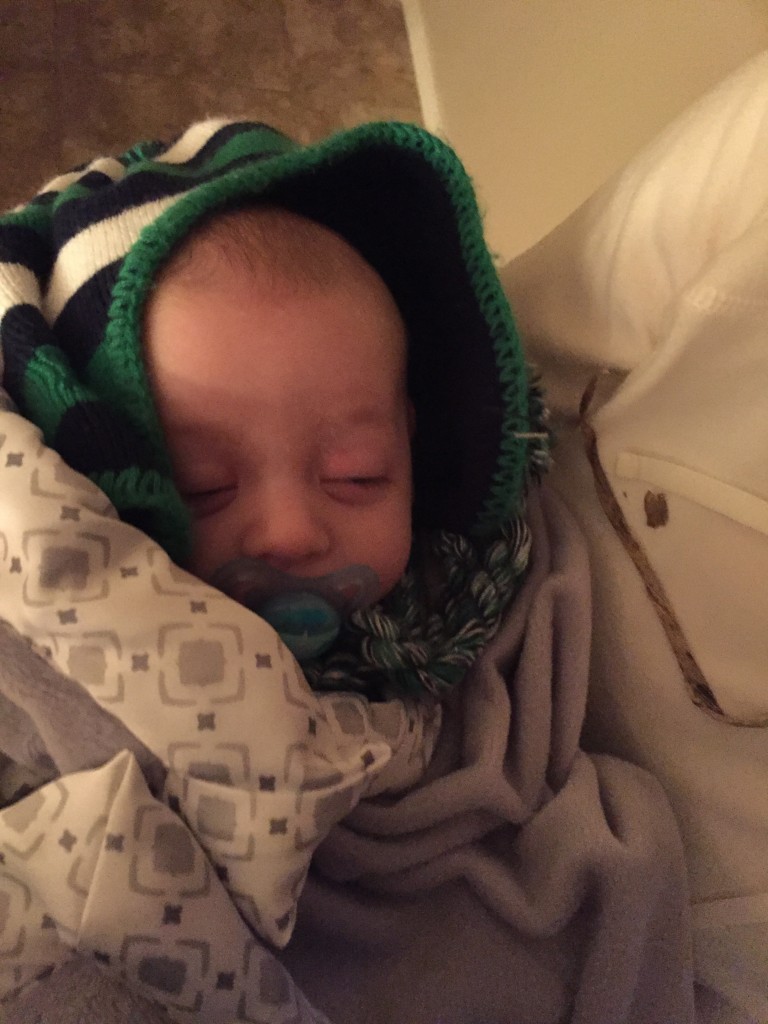 this little guy got bundled quickly in whatever I could find so these two could…
And while I DID raise three little Reimers in this house…it has been a while and don't let us grandma's fool you…
we may be all calm now but down deep we are just one step away from being a frazzled mom who keeps chanting "blessed are the peacemakers…."
So we defaulted to whatever worked — which meant Emmett wore his pj's and Joel had an oversized Notre Dame hat tied on and I was wearing Rachel's boots and if I thought to grab a coat, I do not remember…but we did it and got a bike ride in before the sun went down…
After I left, Rachel texted me and said Graham told her this gem as I was driving away …
"Mom, she's so silly….but God put a good mom for you in her."
Me? Silly?
He's right.
I am silly.
But I may just be typing with one hand and raising the other in praise to think that he knows anything good in me…
that's all God <3
I hope and pray God delights you with some unexpected reminder of how much you are loved by Him….even if you're kinda silly like me…
Have a blessed weekend and I'll see you Monday.