When you ask your husband how lock down has gone for him…. <3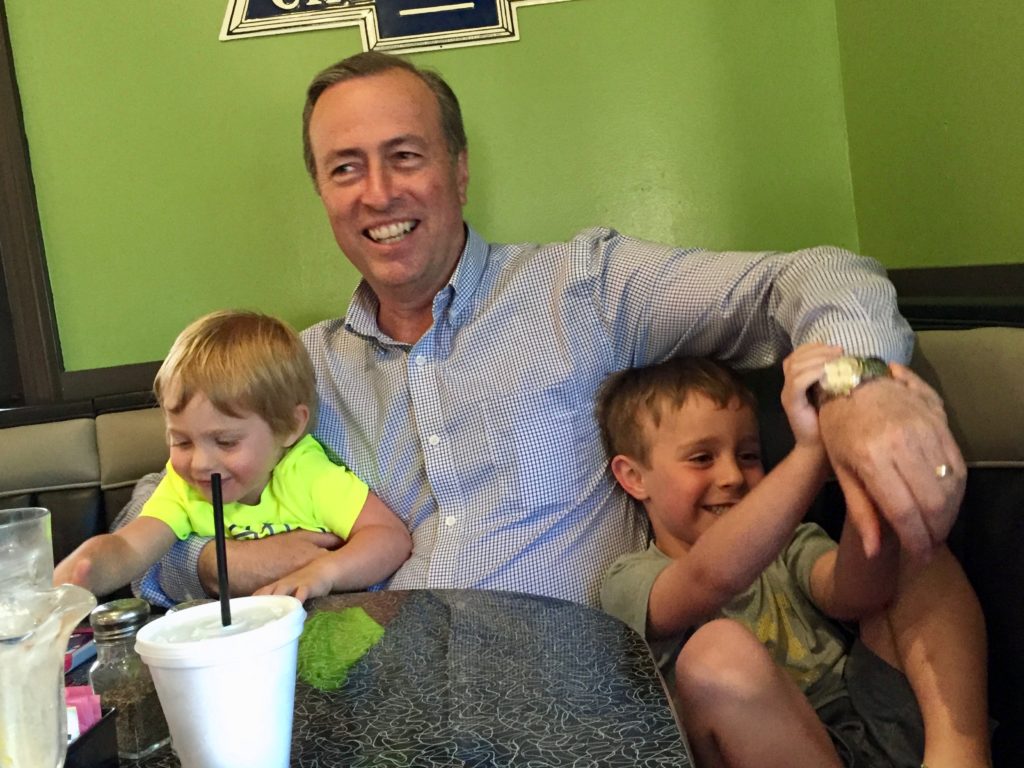 My husband is many things but above all he is loved and treasured by those of us who know him best. He is a man of integrity and dedication. He is serious and asks everyone to give their best, because he always gives his best. He is also hilarious and caring and kind.
He is my best friend and has made my life infinitely better since our first date. The Fab Four tend to ask for him when they FaceTime me, and I can understand why. Our three kiddos know their dad has their back no matter what and while they love to tease him mercilessly, they know he is the glue that has always held us together <3
When his company ordered everyone to work from home, I was concerned how this people person guy who thrives on the office environment was going to adjust.
Well, like everything else he does, he has done it well and with grace.
So I asked him to write a post sharing his views on what it has been like for him to work from home and adjust to the changes of this season.
I love how he decided to do it so grab a coffee or tea..or water…or whatever and sit back and enjoy….
From the desk of Russ Reimer:
My better half recently asked me to consider writing a guest blog for her and I looked at her with that look that says " Are you talking to me?".
She assured me that she was talking to me and that she was somewhat expecting me to get this done. I have learned that this is a woman you do not cross due to her strong German ancestry and a fuse which can be ignited quite quickly.
As Laura does so well, Here are some random thoughts from me for you to consider during this extreme trial for so many.
#1 Working from Home
I am the type of person that has traditionally gone to an office setting early in the morning, worked at my job throughout a full day and then returned to my home in the late afternoon/evening.
This has worked well for me as I have been gainfully employed by one company for many years. I am what would be referred to as a "dinosaur" in the work place. Not a bad thing. It is just how my working life has gone.
In contrast, my wife has had multiple jobs in her life (19 to be exact) and has done each of them with much energy and passion. If you know my wife, she is a social, interactive person who provides much color to a simple conversation. Her ability to adapt and work in many different settings has equipped her well.
We are now working together from home.
We are fortunate that we have an office area in our home which Laura established residency in when we first moved here. She can be in her office with the doors closed which allows her to write, email and interact with the world. I am happy for her.
My "temporary" workspace is the kitchen table. My new normal has caused me to be adaptable and flexible to interact with my colleagues all across the city and the country each day by email, instant message or phone calls.
I am getting into a routine, however, I (like many others) are seeing the days turn into Groundhog Day which makes me aware that so many others are having to be on the front lines dealing with real-life emergencies that cause angst and uncertainty in their lives.
My message to you in this time of uncertainty is that God calls us to be adaptable just like Jesus was with so many different situations he was faced with.
Being around small children, being a teacher, being a physician, providing support to so many in his daily walk, suffering, being a servant and ultimately giving up his life for us.
He led by example and did it well.
Do all things without grumbling or complaining. (Phil 2:14)
#2 Putting a Gas Grill together (husband and wife)
Our gas grill blew over in a windstorm and was damaged beyond repair. The decision was made by both of us that we would purchase a new one. This was done this past weekend.
It was certainly my hope that I could avoid assembling this item due to the extreme frustration and time consuming process.
No success on this as we brought home a new gas grill in a box to be assembled in our evening hours. I have done one of these before and told myself never again. I must have had a senior moment. We began the process this week.
We have decided to do this together and, just as I suspected, it is reminding me of an attempt in our early married years to hang wall paper together.
Hanging wall paper quickly became my job and I must say, I enjoyed it once the job was completed.
I believe the grill assembly process will be successful, however, doing this together will likely put a strain on nearly 39 years together. Our goal is to have steaks on the grill by this weekend.
I just hope we are able to enjoy them in each other's company.
While I am confident we will get the grill completed and operational, I am aware that life is not always full of cooperation.
There are heartaches, there are disappointments, there are times when you see your young and/or adult children struggle and there are times that create so much self-doubt that you can lose all of your confidence.
Knowing that you can stand tall on the promise of God and lean on him when times are difficult (Philippians 4:13) provides a level of support like no other.   
Trust and he will find you.
#3 Graduating Seniors
While we have all been inconvenienced in many ways by the Covid-19 outbreak and our lifestyles have likely changed forever, there is one special group of people that my heart aches for and that is graduating seniors in high school.
We all know or are connected to someone that is in this category and for those of us over 18, we can each remember our graduation as a real sense of accomplishment.
Some of us went off to full-time work , some joined the military, some went on to start a post-high school education and some of us got married. A tremendous time in a young person's life.
Some of us have fond memories of high school and some that are not so good.
I would ask that you consider saying a prayer for those young people in this situation.
Ceremonies may or may not be held, graduation parties will be disrupted and the satisfaction level may be empty due to this interruption.
Reminder that the Bible tells us to: Trust in the Lord with all your heart and do not lean on your own understanding ( Proverbs 3:5).
Say a prayer, send a card and recognize these young people.
They need us to show them support and that they will make a difference.
Blessings to each of you and may Laura return quickly to her job of blogging!!
>>>>>>>>
It's me again….if you know my husband, you can just hear his wise and calm voice all through that and you can understand why he is definitely the better half here. We did get the grill assembled with our marriage in tact and I want to say that having him here this past month has been a gift from God to me. He always kept his work separate from our home and to see him in action has been a treat.
I hope you all are holding up well. These are tense times and times full of many thoughts and emotions for not only our own situations but those around us. You are loved, deeply loved. If you don't have a home church that does Sunday internet services I would invite you to any and all of the following:
https://antiochatx.online.church
https://www.eastviewonline.church
and if you are on Facebook, Michael W. Smith has a Worship around the World series – just go to his page and click on any of the posts for a 30-45 minute worship service or watch live on Saturdays <3